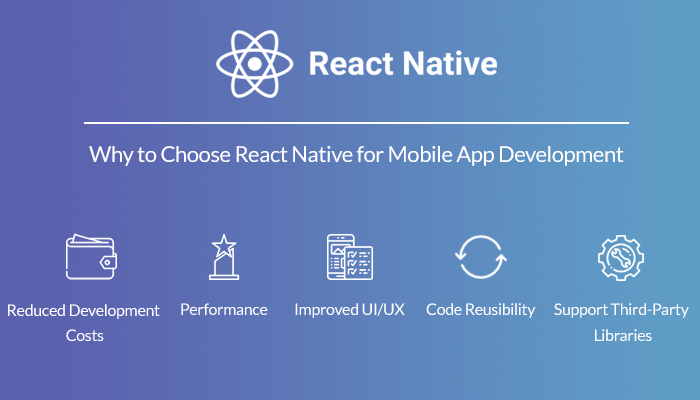 Finest React Native Development Company in the USA
If you're looking for Hiring the best Dedicated React Native Developers, then you have arrived in the perfect spot. We are having Developers from the market who thinks innovatively in React Native application development of high quality.
Why React Native App Development is preferred?


Best Speed
The most important reason that clients like is the speed of the React Native Apps. You'll be amazed to know that the time taken to load a page / website built using React Native is very less when compared to a JavaScript page.
Code Reusability
The code written in React Native is reusable. It can be utilized for both iOS and Android applications
Best Performance with Simple User Interface
Till now, React Native is the most widely used technology for making mobile UI features.
Why You Should Choose Soliva Technologies for React Native App Development Services?
Soliva Technologies is the React Native App Development company, who combines React Native services with other technologies for creating iOS & Android apps for ensuring the cost and time saved for our beloved customers. We fully utilize the power of React Native Technology for developing the mobile app. And as you know, our company offers Full Stack App Development Services, we can do everything for you, from development to maintenance.
Soliva Technologies have all the experience and skill which is required to give you a perfect solution for your project of React Native App Development. Our React Native Experts are well known aware of the latest technologies and approaches for finding the best possible way to develop the app which meets all the requirement of the clients.
Our Services:
Dedicated React Native App Developers

Mobile App Support & Maintenance

Server Side APIs for Mobile

Server Side APIs for Mobile