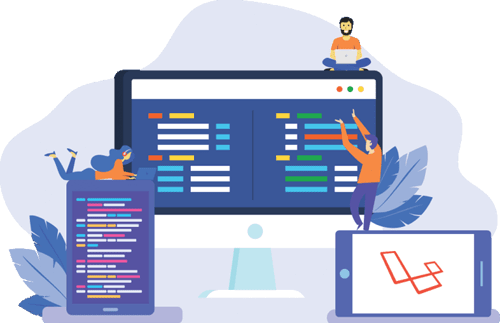 Soliva Technologies, A Top Laravel Development Company in USA
Laravel is a PHP system that permits designers to make applications quicker, less expensive and more secure. That is the reason it is getting progressively famous as an answer picked by numerous organizations. We have effectively evolved many Laravel applications, which are utilized by a large number of clients everywhere in the world.
Why Web Development with Laravel?
Laravel is an open-source PHP system expected to work with bespoke programming improvement of web applications. Laravel is an amazing environment with basic and exquisite designs which makes programming quicker and more effective.
Laravel is considered to be the best PHP tool by numerous developers. It surprised the web-dev-scene a couple of years prior and it makes progress from that point onward.
Why to Choose Soliva Technologies for Web Application Development and services we provide
Soliva Technologies is having a dedicated development team that can provide creative website development for your company. Precisely for this reasons, we are glad to present our Laravel group of exceptionally talented software engineers with active involvement with building customized web applications and frameworks.
A group that will give you the center benefits of innovation you need to succeed. Basically, the Laravel Development team consists of Senior developer who's also a Team Leader, Medium developer and a Medium Frontend developer.
Regardless of whether you need a complicated presentation page, or simple application, or some other assistance – Laravel is flexible to adaptable to get everything going. All you require is an experienced team of Laravel developers like Soliva Technologies. We have hired the best Laravel Developers needed to deliver a number of Laravel-based custom software solutions.