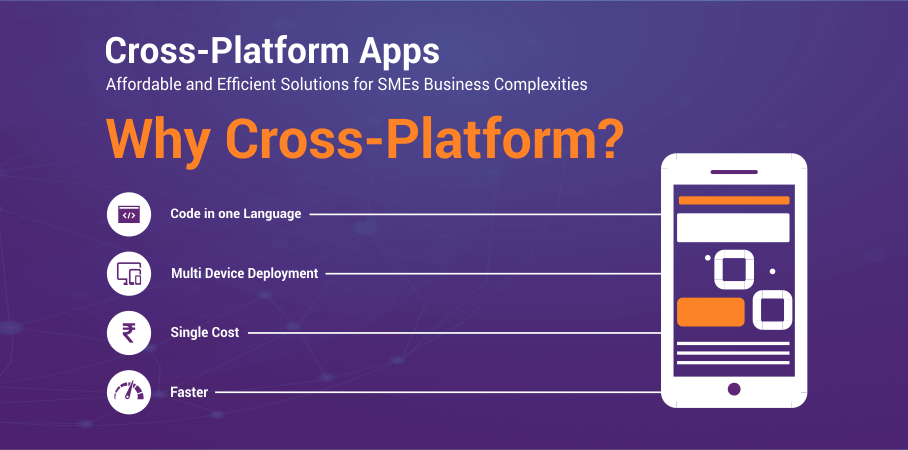 Best Custom Cross Platform App Development Company in USA
There is an immense range of platforms available, and, Soliva Technologies is one of the top cross platform application development enterprises that develop mobile apps for several platforms.
At Soliva Technologies, we have the ideal skill to deliver the results. We invest a lot of time and energy for deeply understanding your pre-requisites and then use the most efficient methodology to develop your app which will meet your business requirements.
What are the advantages of Hybrid App Development Services?
Here are some pros listed for the Cross Platform App Development
With a unique code, it turns out to be quicker to make cross platform applications.
The cost to develop the Cross Platform App Development is minimal because it requires less time to develop.
Cross Platform App makes it easy to be synced by all the platforms and services available in the market.
Why choose Soliva Technologies for Cross Platform App Development Services?
Soliva Technologies gives custom application benefits and can construct advanced cross-platform application for your business with best user experience across all the important platforms like iOS, Android and Windows.
Being a supplier of cross platform development company in USA, we have clients from all around the world. Our customers love the delightful way we generally satisfy their needs. Our applications are known for their best quality in the whole cross platform industry.
We are already aware of the market requirements and strategies which we apply them why creating the product. We utilize top technologies and have expertise in cross platform development to give best results. Our mastery, experience, and responsibility make us a versatile application development organization, that stands apart from the rest.