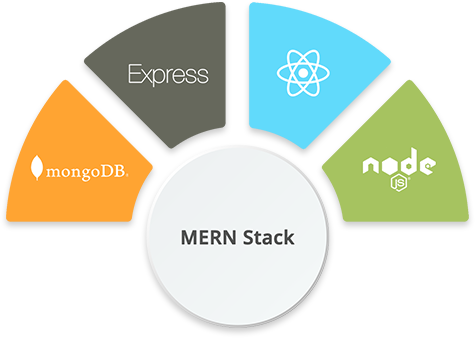 Hire Expert MERN Stack Developer from Soliva Technologies
At‌ ‌Soliva Technologies,‌ ‌we‌ ‌are offering ‌numerous ‌MERN‌ ‌Stack‌ ‌development‌ ‌services‌ ‌to‌ ‌help‌ ‌global‌ ‌clients‌ in ‌MongoDB,‌ ‌Express.js,‌ ‌React,‌ ‌and‌ ‌Node.js‌ ‌for their improvement.‌ It doesn't matter whether‌ ‌you‌ ‌require‌ ‌CMS‌ ‌development‌ ‌or‌ ‌want‌ ‌a‌ ‌custom‌ ‌web‌ ‌app‌ ‌built‌ ‌with the help ‌of MERN‌ ‌Stack,‌ ‌our‌ ‌expert MERN‌ ‌Stack‌ developers‌ ‌can‌ ‌do‌ ‌it ‌for‌ ‌you within few days.‌ ‌If you want to get an innovative MERN Stack Developed App, you should hire‌ ‌MERN ‌Stack‌ ‌developers‌ ‌online‌ ‌from‌ ‌Soliva Technologies only.
What is MERN Stack and why you ought to favor it?
MERN is basically a mixture of top programming languages like React, MongoDB, Node, and Express that are utilized together to build a powerful web application. It has amazing advantages and a few of them are listed below.
More flexible

Highly scalable

Open-source

Good community

Interactive web applications

High performance

Self-sufficient

Most Secure
Why You Should Hire MERN Stack Developers from Soliva Technologies in the US?
Soliva Technologies is one of the best MERN Stack Development Company which believes that our thinking is the key point that keeps us above all. We believe in improving ourselves continuously by gaining expertise in various technologies to keep ourselves updated and serve the best services.
We have been proactively present in this industry and offering our experts for hiring by various E-commerce, Blogs to Edutech companies all over the world. We have a proven track record of delivering services that meet the requirements of our clients. Our experts have successfully developed advanced and powerful websites & Web Applications in almost every niche. So if you really want to build a fantastic website which is having best UI designs for grabbing users, then you should definitely hire MERN Stack Developers from Soliva Technologies and start your project now!
MERN Stack Services we provide:
Web Application Development

E-commerce Application Development

CMS Development

Migration & Porting